CUSTOM-MADE CONTENTS
For 25 years, Edu-Performance has developed online custom-made online training solutions on sector-specific topics.
Edu-Performance has developed custom and individualized e-learning solutions for 25 years on topics specific to our clients. Edu-Performance has a wide educational expertise, a proven development method and an impressive track record with several large-scale projects in all areas of industry. With its vision of e-learning, Edu-Performance certainly brings an innovating know-how to its clients to help them increase their productivity.
Edu-Performance offers three types of professional services:
1. WithArticulate's Storyline authoring system, we make your current e-Learning contents AICC and SCORM compatible. Once transformed, these contents become easily manageable and changeable;
2. Transform your paper or electronic training contents (PowerPoint, Word, slide shows,etc…) into interactive multimedia e-Learning courses;
3. Analyze your needs, develop an educational approach and plot a business expertise in interactive e-Learning training content.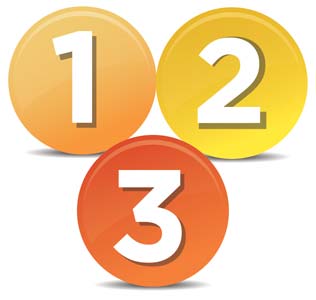 Let us assist you in your projects :
Rollout new software tools;
Set up new processes, new technologies and new standards;
Market a product;
Integrate new colleagues;
Set up a Code of ethics or a collective agreement;
All kinds of other projects opening up to e-Learning.
Our trainings call upon :
Notions and concepts;
Practical exercises and questions designed to maintain the participants' level of attention;
Simulations that really reflect the learner's work context;
Integration activities;
And more, depending on the needs.
Our interactive multimedia courses integrate :
Text;
Images;
Sounds;
Videos;
Flash and 3D animations.
Enlarged vision of e-Learning
With its vision of e-Learning, Edu-Performance clearly offers its clients with an innovating expertise helping them to increase their productivity.
Edu-Performance develops e-Learning or hybrid training programs along with you, our client and partner.
It is our technological solutions that support your educational objectives, and not the opposite!
Our vision of educational technologies offers you with several assets. They allow to approach the online or hybrid training opportunities on a purely practical way based on an ultimate objective: The transfer of efficient knowledge. Our interventions take into account the organizational processes, work environment and profile of the learners. Our deliverables do include e-Learning trainings, but also the trainer's guide or the learner's guide in paper format, when pertinent to support the online training.
Our methods have stood the test and we make sure to get immediate and quantifiable results, according to the set times and budgets.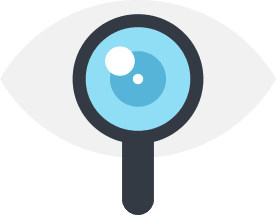 Methodology and Quality Assurance
Through the time and with the diversity of its projects, Edu-Performance has created its own learning solution development method in seven stages, enabling it to handle online or hybrid training opportunities in a pure practical way, based on an ultimate objective: an efficient transfer of knowledge that someone can apply in his or her professional life. We work closely with your experts and our approach is managed by rigorous quality assurance processes.
Our solutions can be focusing on the task or on the content. They aim at knowledge acquisition and skills development. They canal so include an educational support, a virtual coach who frames and supports the learner in his or her learnings.
Implementation support services
The setting up of new online or hybrid training practices represent a non-negligible change. These initiatives are often part of a context of reactions to diverse organizational pressures. These worries should be handled with care so that the business setting up new training practices is getting what it is expecting from its investment, which is a complete and full use of the training solutions it is implementing.
In each case, colleagues need information, coaching and support.
Since each implementation needs its own intervention plan, the following steps give an idea of the elements on which Edu-Performance and its partners are equipped for intervention.
Activities in preparation
Identify conditions for a successful solution rollout;
Identify necessary resources to ensure a sound company-wide rollout;
Design and implement a minimal communication program explaining the reasons behind the solutions, their rollout on the We band the associated membership process;
Write and distribute a minimal training kit for trainers and managers who will have to intervene or answer the questions raised;
Identify stakeholders and their level of responsibility in managing complaints and comments regarding the solutions;
Clarify the stowing the company wants to do between the setting up of solutions and the other pertinent organizational events;
Identify successful Web implementations to which this roll-out could be associated to;
Identify unsuccessful similar past projects. If revived, these projects could compromise the rollout's success. This situation will have to be managed before the rollout.
Activities during the rollout
Maintain a support service for the first days of the rollout;

Re-identify available supports to grasp an understanding of the reasons behind the solutions;

Offer a support service to managers who will have to answer the concerned employee's questions.
Activities after the rollout
Go ahead with an assessment exercise on the rollout process in order to identify the amendments to adopt, the clarifications to make and the learning to keep.
CONTACT US SO WE CAN HELP YOU IN YOUR EDU-PERFORMANCE CANADA PROCESS
CANADA

3185 Montée St-Hubert, Suite 201
St-Hubert, Québec, Canada, J3Y 4J4
Ph.: (450) 466-7275
Fax: (450) 466-4915
Toll-Free: 1-888-EDU-PERF (338-7373)
E-mail : info@eduperformance.com
FRANCE

Free number 0 800 90 07 63

If you are outside of these zones, please send your request to info@eduperformance.com to find out about the distributor closest to you.